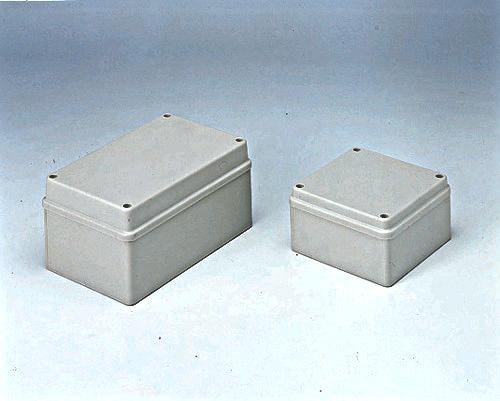 rs series SEALED ENCLOSURES
IP65 防水防塵控制盒
UP TO IP 65 (IEC 529)
. Molded in a varies range of new stylish, double isolated, high quality sealed enclosures. Designed for
industry and electronic installation, control devices, junction box, switching box, wiring box, etc.
. The fixing screws are design to captive in the lid and can not fall out or loosen.
. The lid recessed area which available to fit on label or membrane and is smooth for silkscreen printing.
☆ Standard version sealed to IP54, suitable for in-door applications.
☆ Gasket version sealed to IP65, suitable for out-door, dust & hose proof.
MTS SYSTEM SUPPORT
RITEC unique multiple tooling system can support to modify mold insert cores of 6 sides (Left, Right,
Front, Rear, Top, and Bottom) to meet custom own design opening, wire entry, glands, connectors,
switches, etc.
*Standard Material: ABS Flame Retardant, UL-94V0, in Off-White or Light Gray color.